Oxide Decal Collection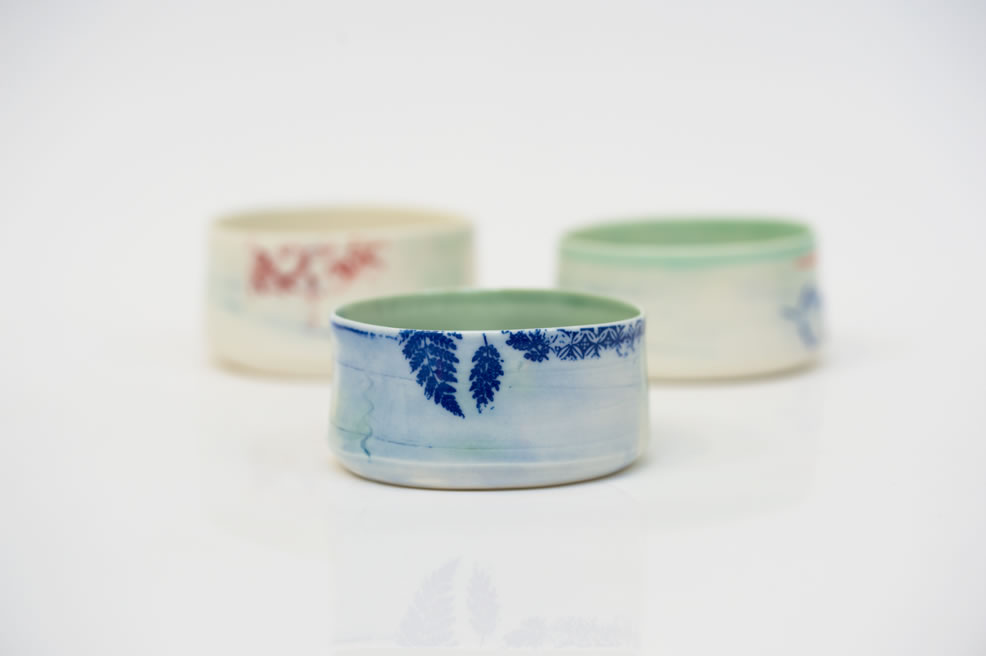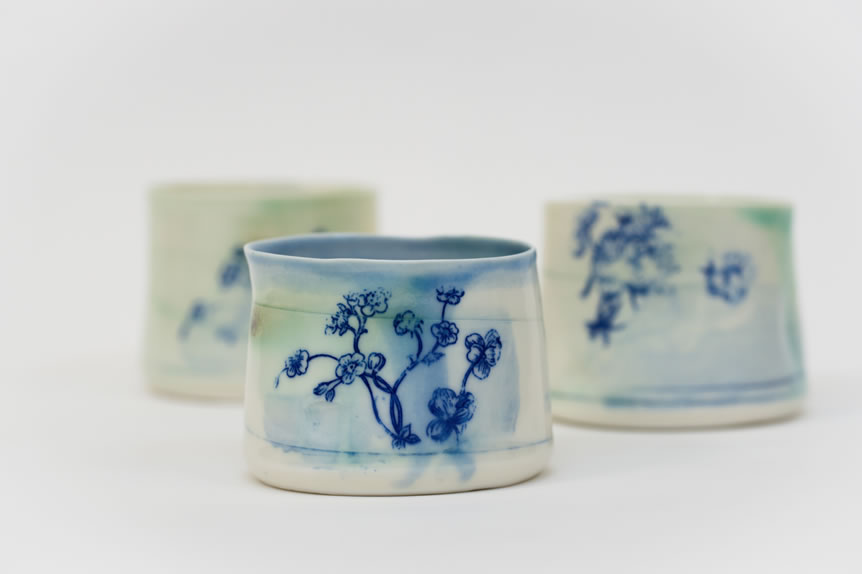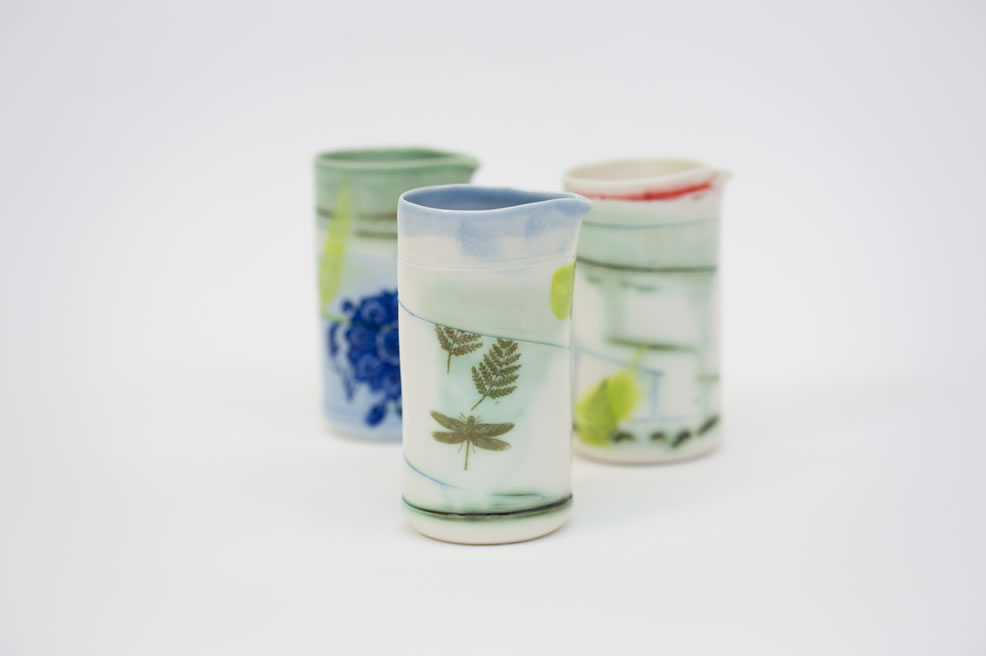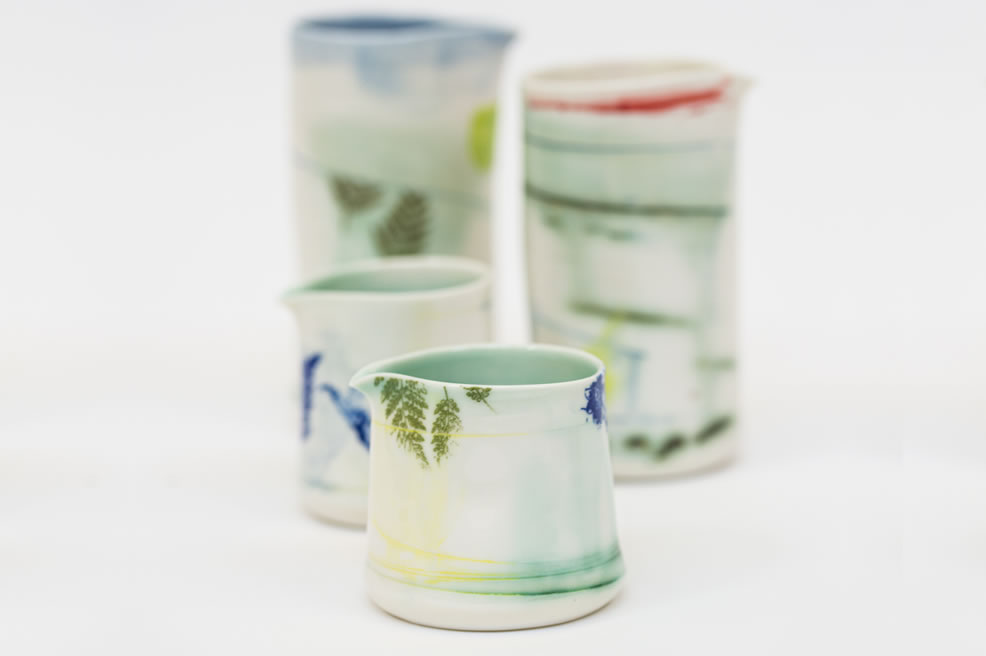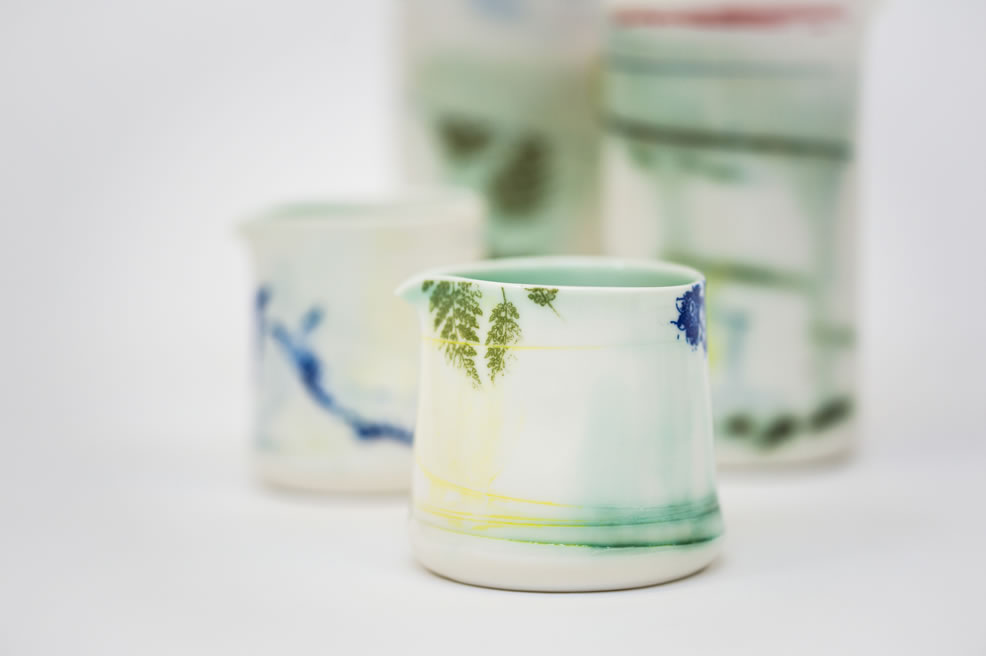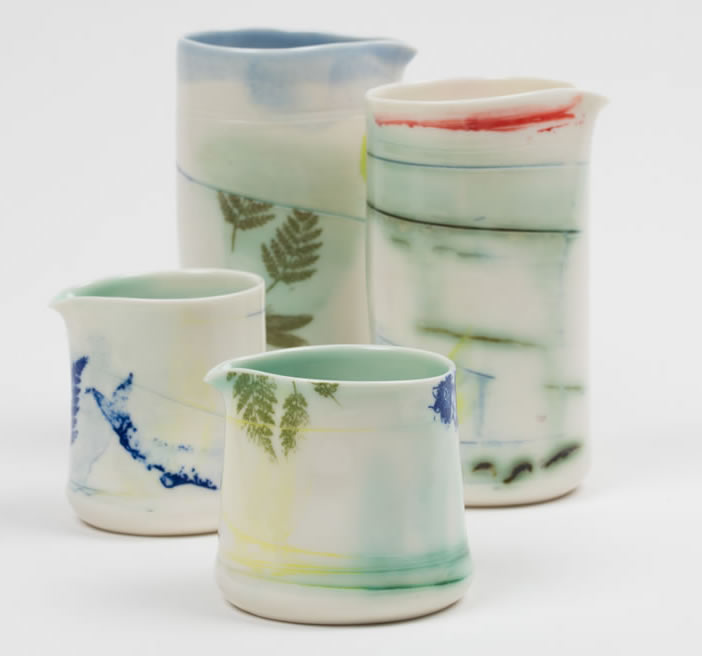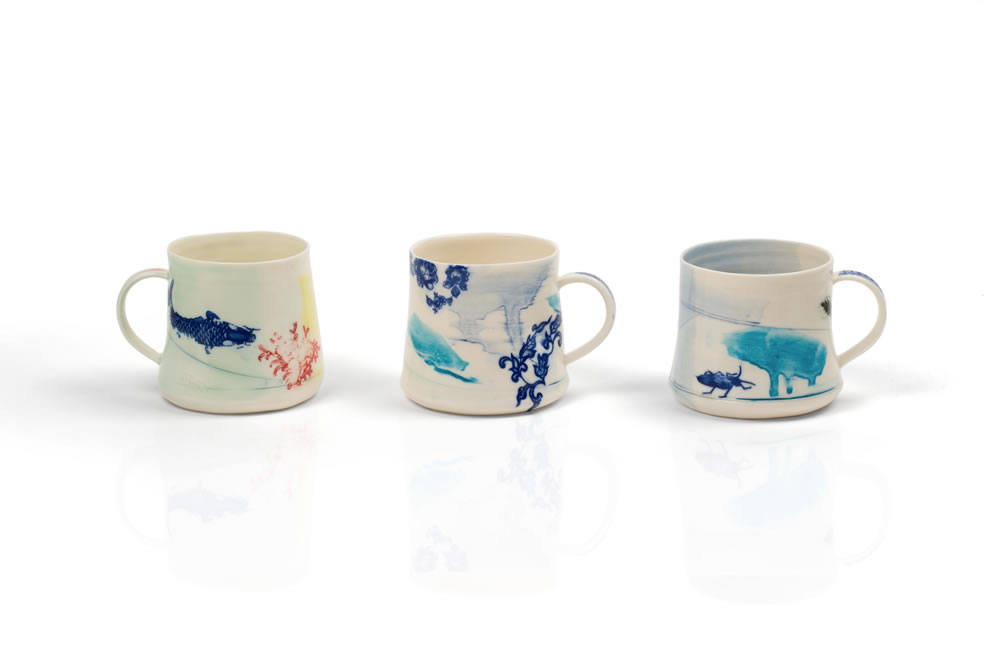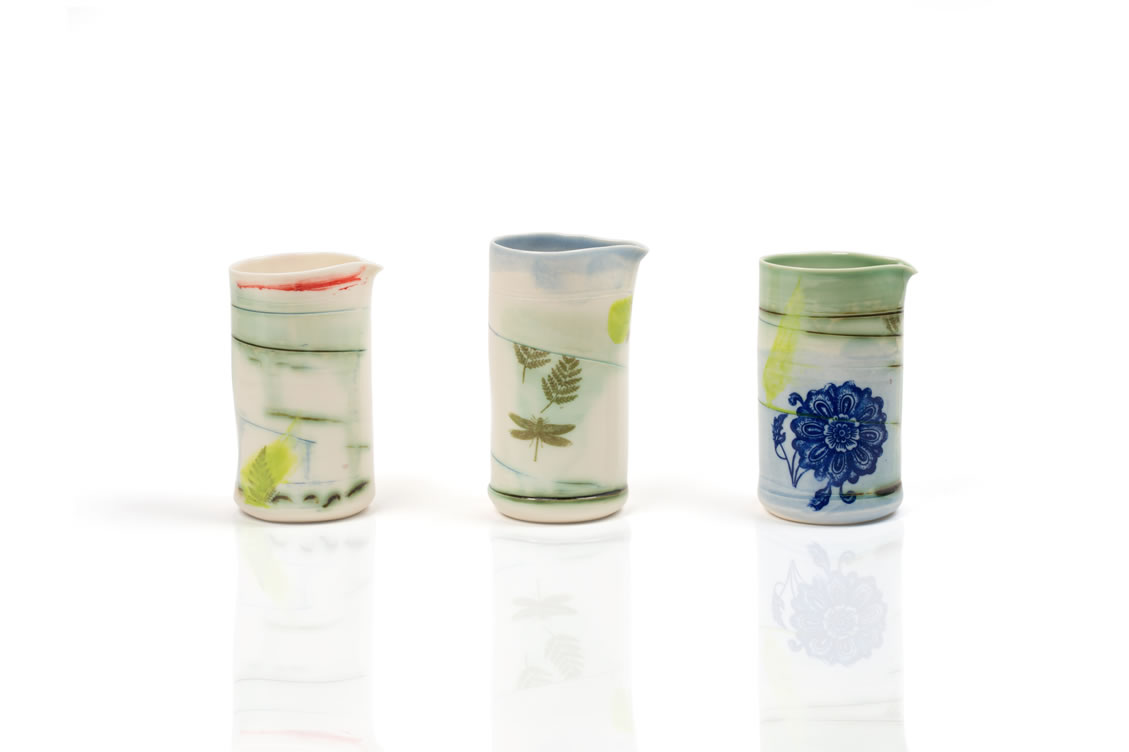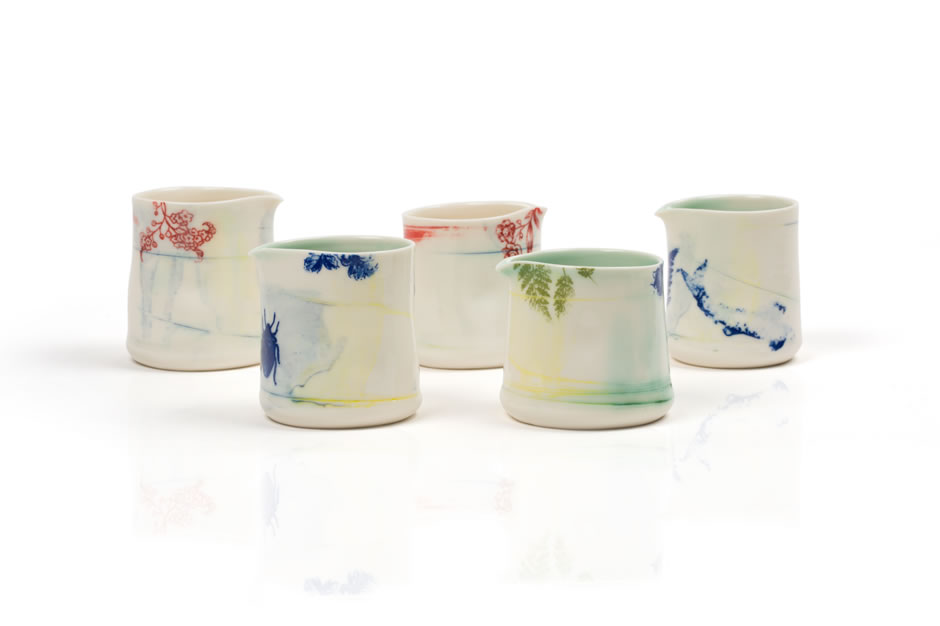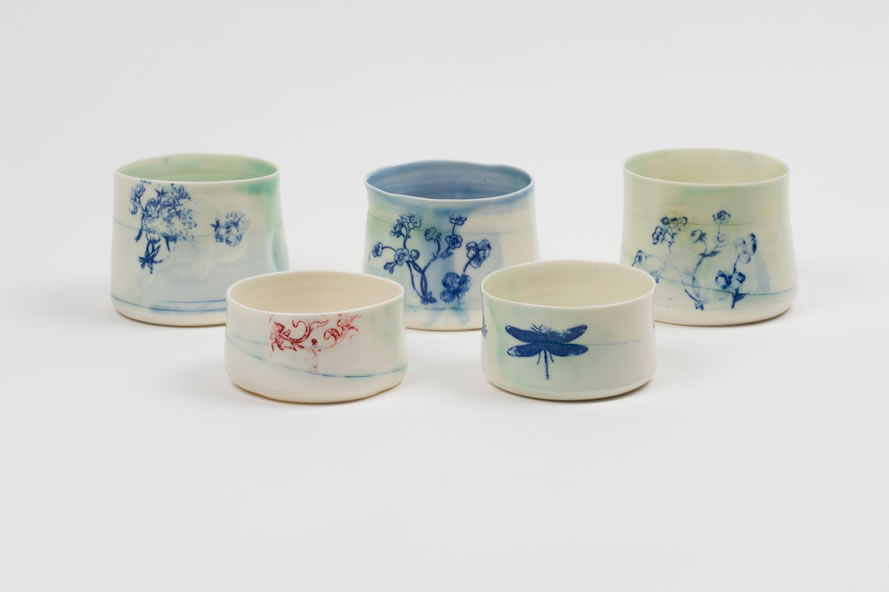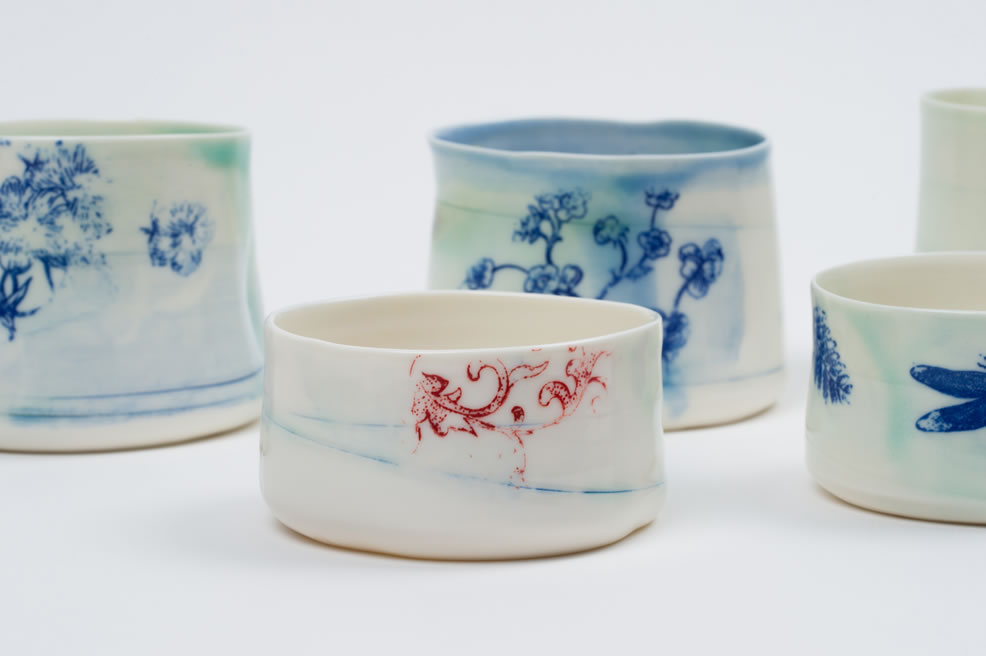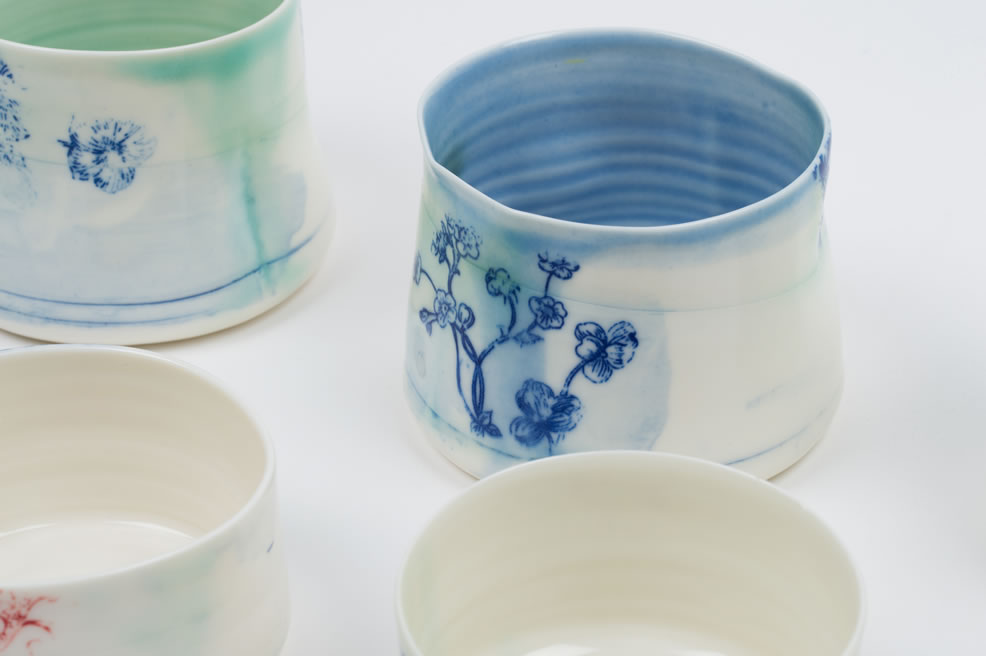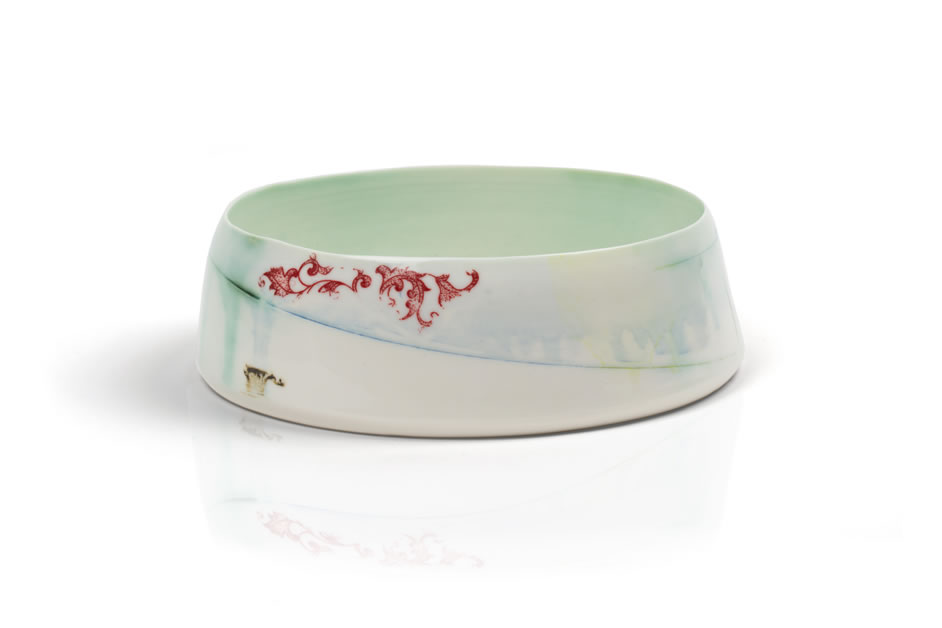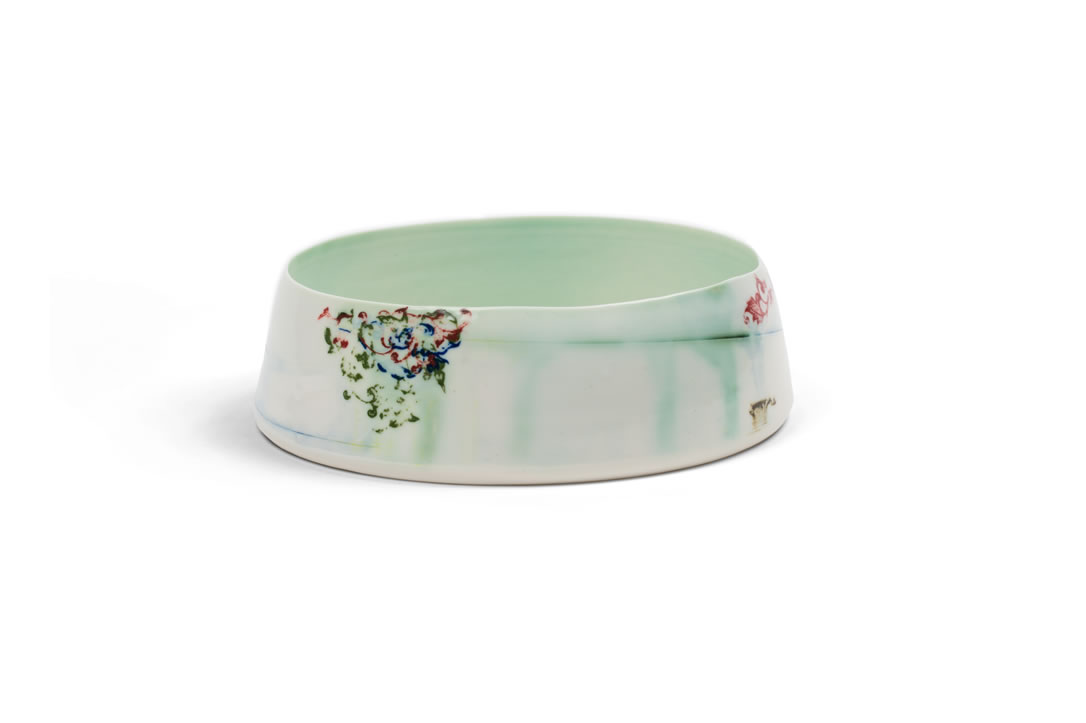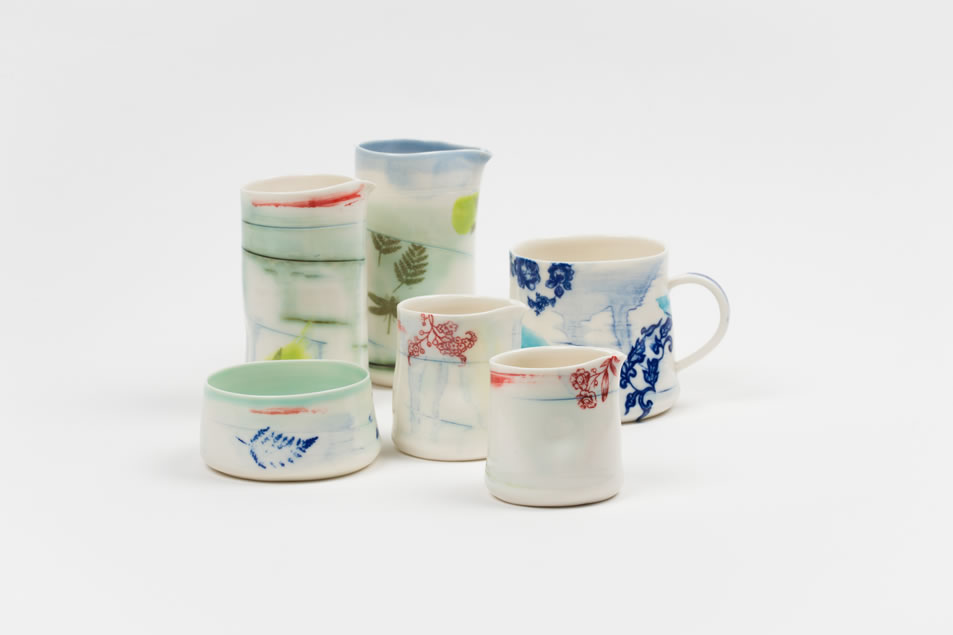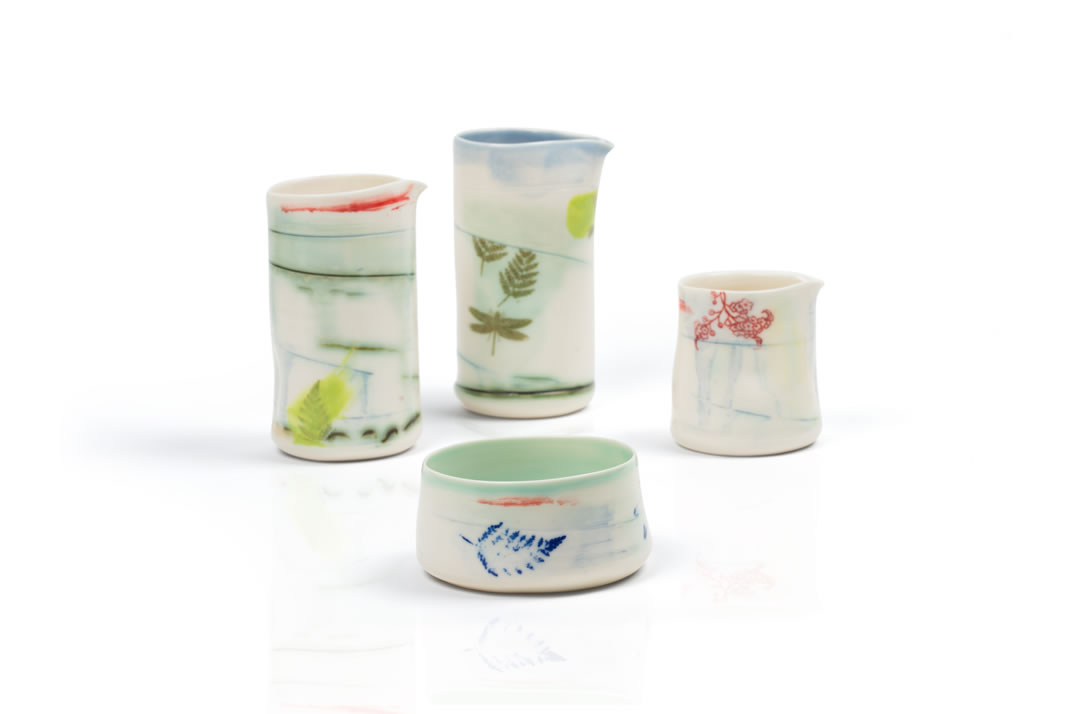 The Oxide Decal Collection is inspired by combing the shoreline for lost treasures and sea-worn pottery. The collection imbues a sense of Chinoiserie or patterned ceramic tiles worn under foot, conjuring memories of a forgotten tea service from childhood or a beloved Victorian artefact. The mosaic-like appearance evokes a new story each time the pieces are used, intriguing the observer and allowing them to create their own story.
Each piece is made from porcelain and finished with clear and coloured food-safe glazes, creating pieces which can be used and enjoyed everyday. The forms are hand-thrown on a potters wheel and the surfaces treated with layered oxides, decals, slips and imprints, making each piece unique.
Earthenware Collection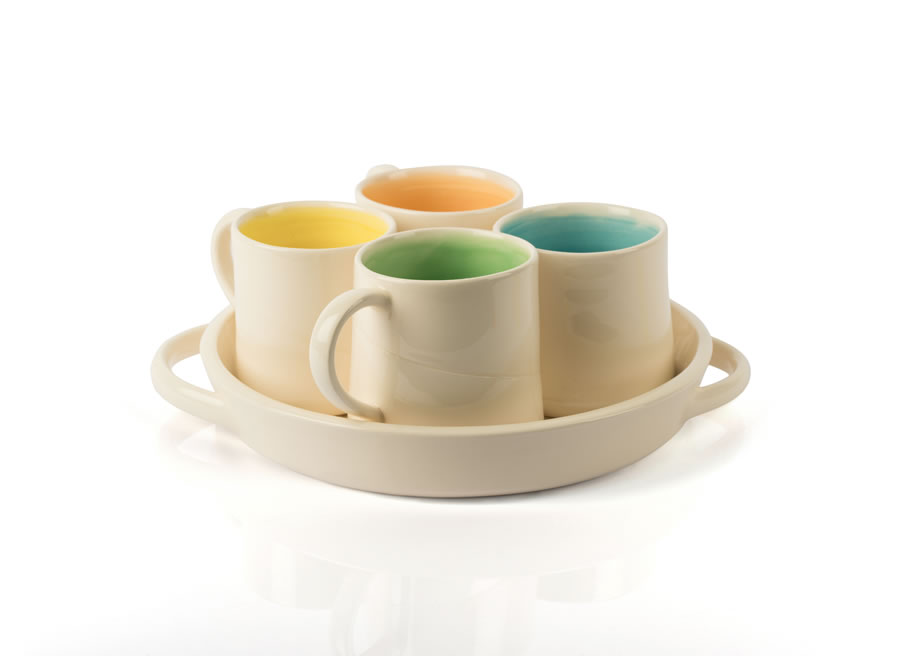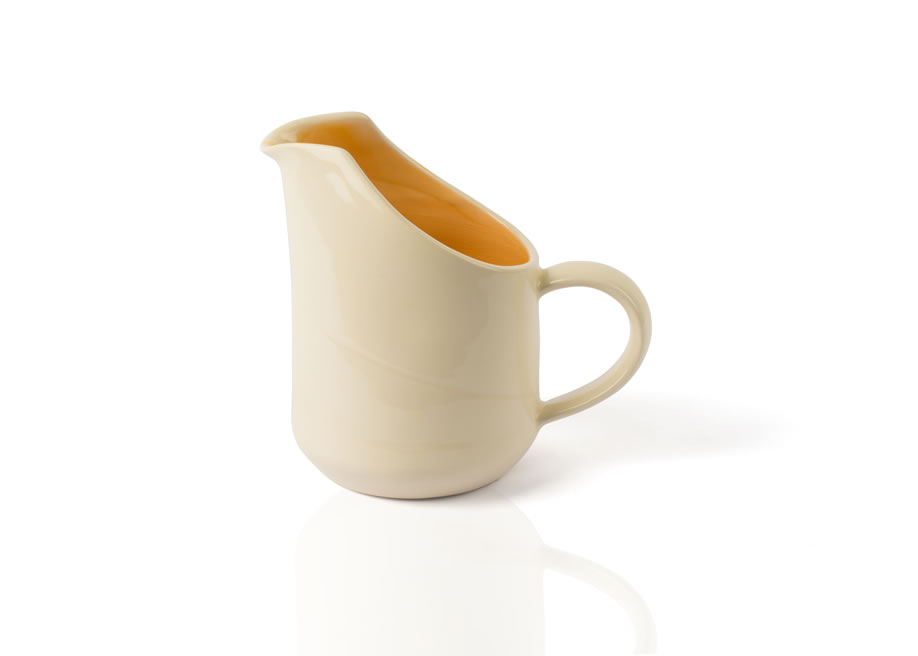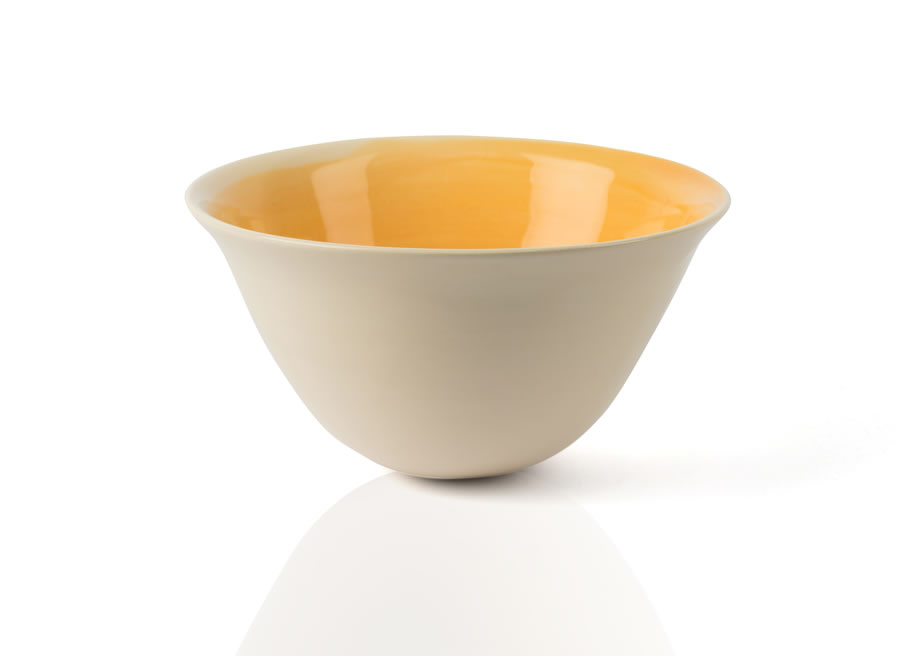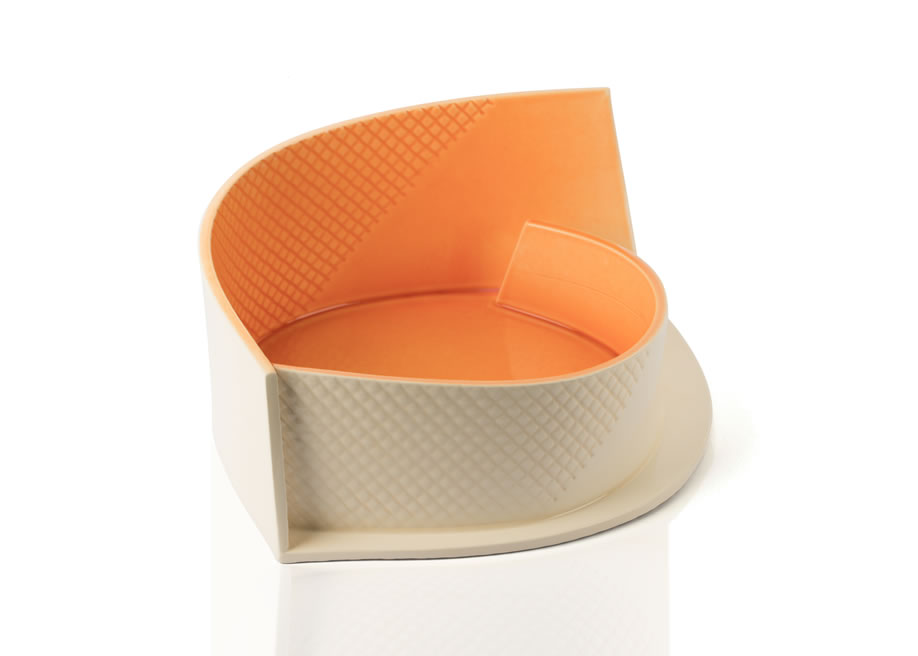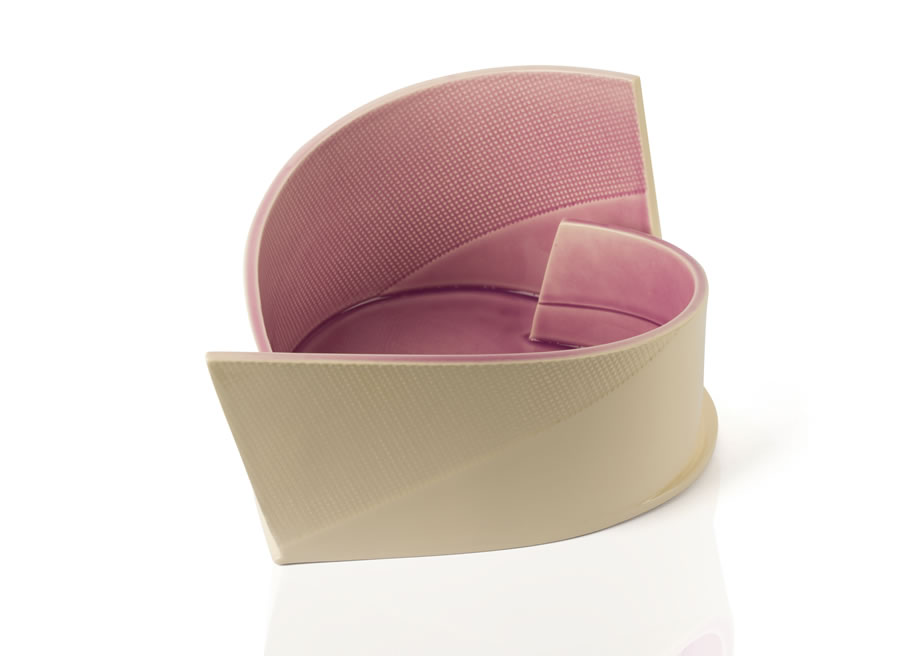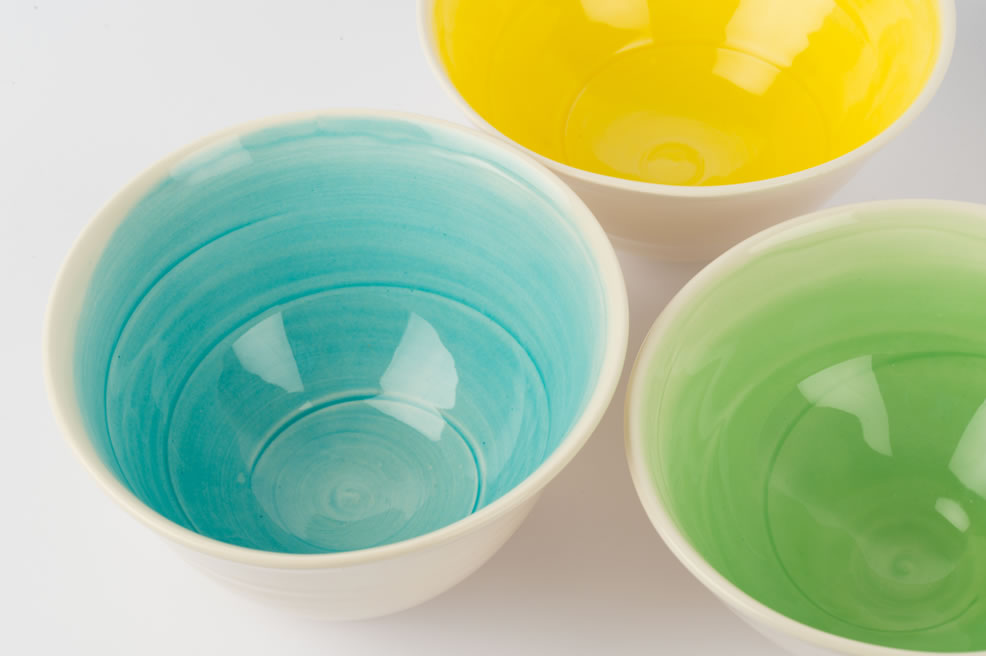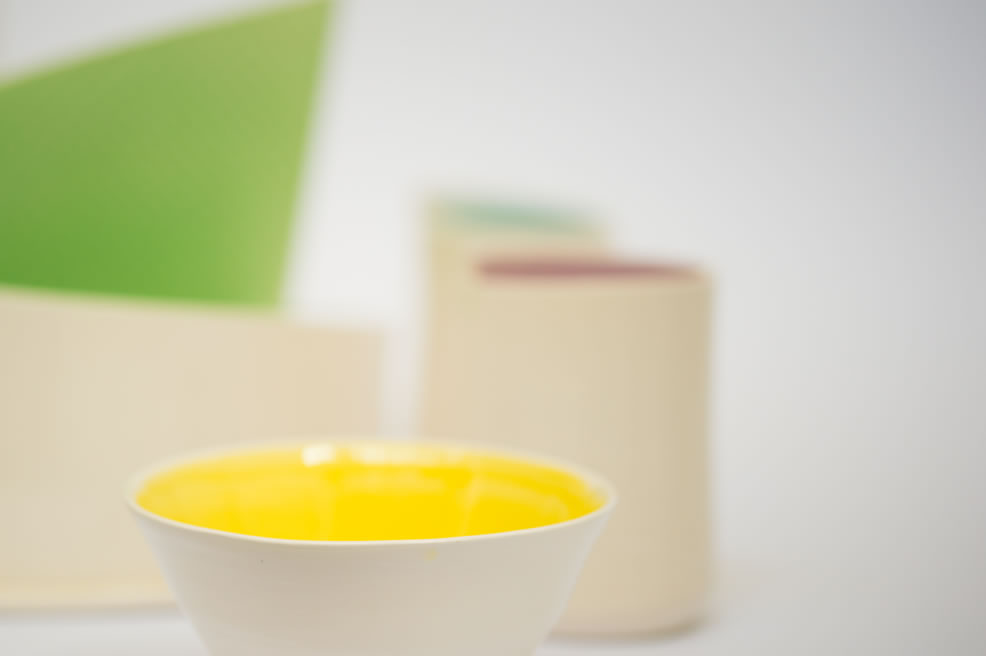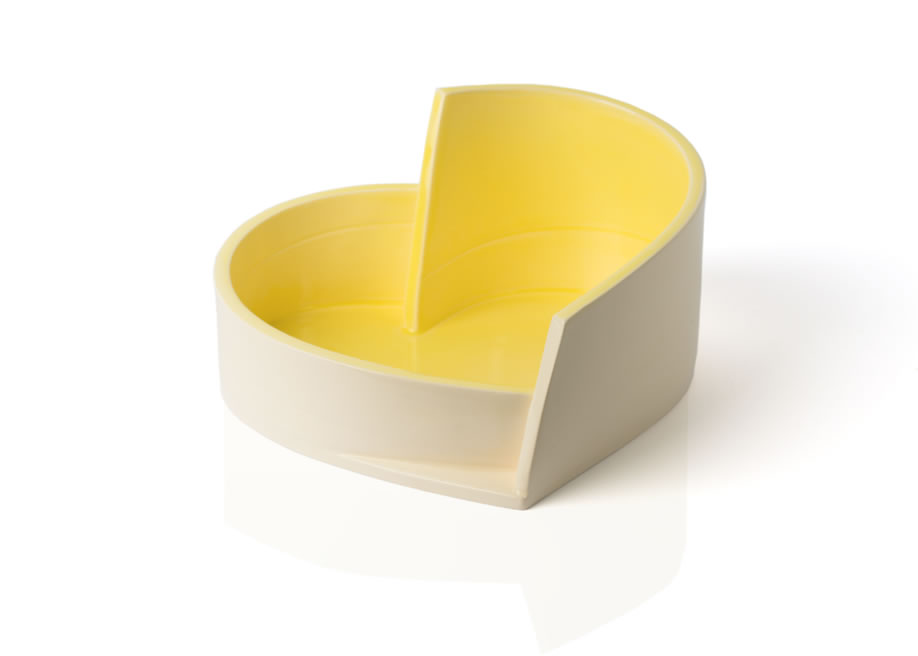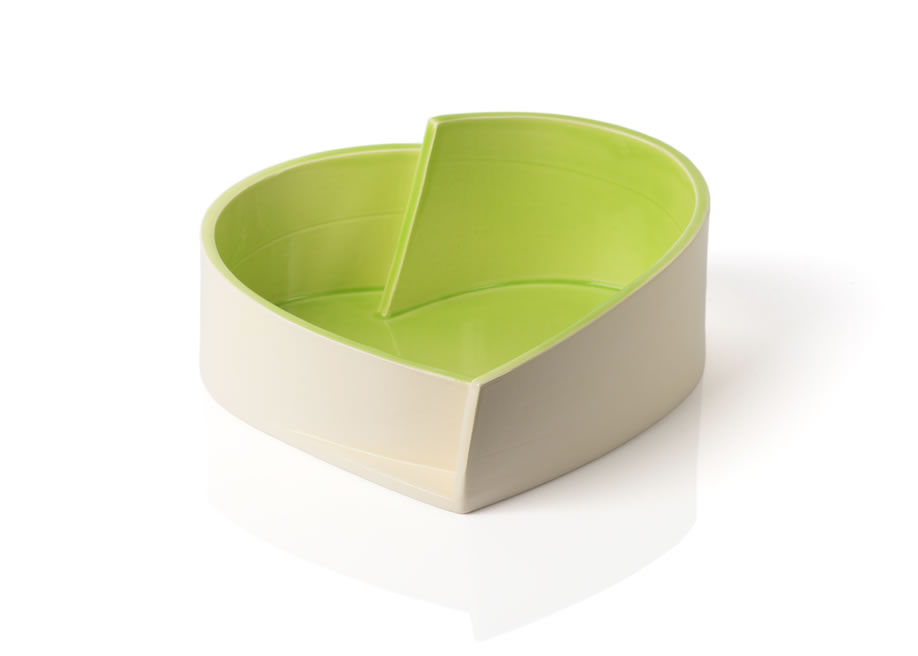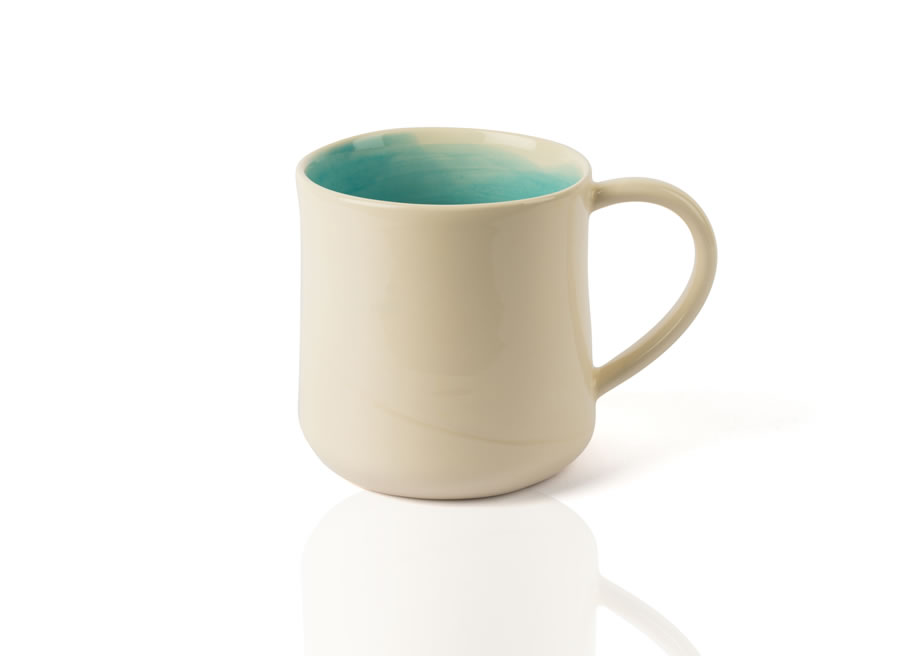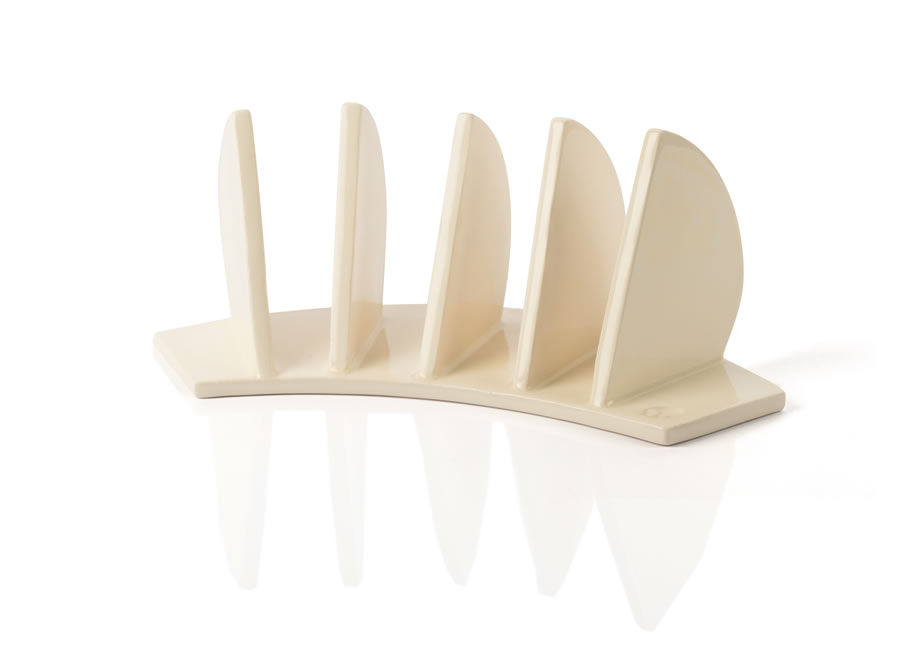 I am fascinated by the way our cultural references and social activities which surround eating and drinking effect the tableware choices we make. Creating pieces which can be used and enjoyed everyday, bringing a sense of ceremony and meditation to a familiar activity – such as drinking the first cup of tea of the day.
The inspiration for this collection comes from many places: modern Architecture, which is influential in the shaping of the larger sculptural dishes; nature and the coastline such as the spiral of sea shells, to the curved sail of a boat gliding through the ocean; all assimilated into the shapes of these tableware designs.
Exhibitions
VK Gallery (Shades of Autumn)
6th September to 30th Oct 2021
The Byre Gallery (The Bright Side 2021)
5th Jun-18th Jul 2021
Studio Vault (Summer Show)
Summer 2021
Heart Gallery (Home Showcase)
Spring 2021
Silson Contemporary (Winter Show 2020/21)
16th Oct–15th Jan 2021
The Byre Gallery (Winter Show 2020/21)
14th Nov–3rd Jan 2021
Great Northern Contemporary Craft Fair (GNCCF Online 2020)
21st Nov-22nd Nov
Digital Craft Festival (Online 2020)
27th Nov-29th Nov
Devon Guild (Winter Show 2018/19)
30th Nov–20th Jan 2019
Cotehele House Gallery (Christmas Exhibition 2018/19)
3rd Nov–3rd Feb 2019
Unit Twelve Gallery (Nearly Neon)
27th Jan–27th Apr 2019
The Byre Gallery (Spring & Summer Shows 2019)
30th Mar–30th Aug 2019
New Ashgate Gallery (Summer Craft Collection 2019)
20th Apr–31st Aug 2019
The Contemporary Craft Festival (exhibited with WPA)
Jun 2019
Devon Guild (Summer Show 2019)
20th Jul–8 Sep 2019
The Byre Gallery (Winter Show 2019)
Nov–Jan 2020
Devon Guild (Winter Show 2019/20)
30th Nov–20th Jan 2020
Devon Guild (Make 19, Christmas Show)
16th Nov–5th Jan 2019
Thelma Hubbard Gallery (Present Makers)
9th Nov–21st Dec 2019
The Byre Gallery (Postcards From The Edge)
Mar–Aug 2020
Stockists
About the Artist
" The way an object feels to hold and use are important considerations while creating work. My aim is to capture the fluidity of the raw clay within the finished pieces "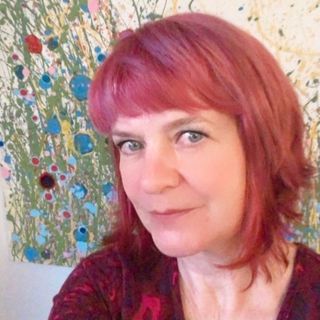 Helen studied Art and Design at Loughborough College of Art, specialising in ceramics and gaining a B.A. Honours. Her studies continued by attaining a place at the Royal College of Art, graduating in 1995 with a Degree of Master of Arts.
Helen lives and works in Devon and is a selected member of the Devon Guild of Craftsmen and widely exhibits throughout the UK.